Experience Supported Movement with Juiice Flow Mat.
Flow into high pressure poses with ease.
Burn calories and perform effective floor workouts with Cushiony Support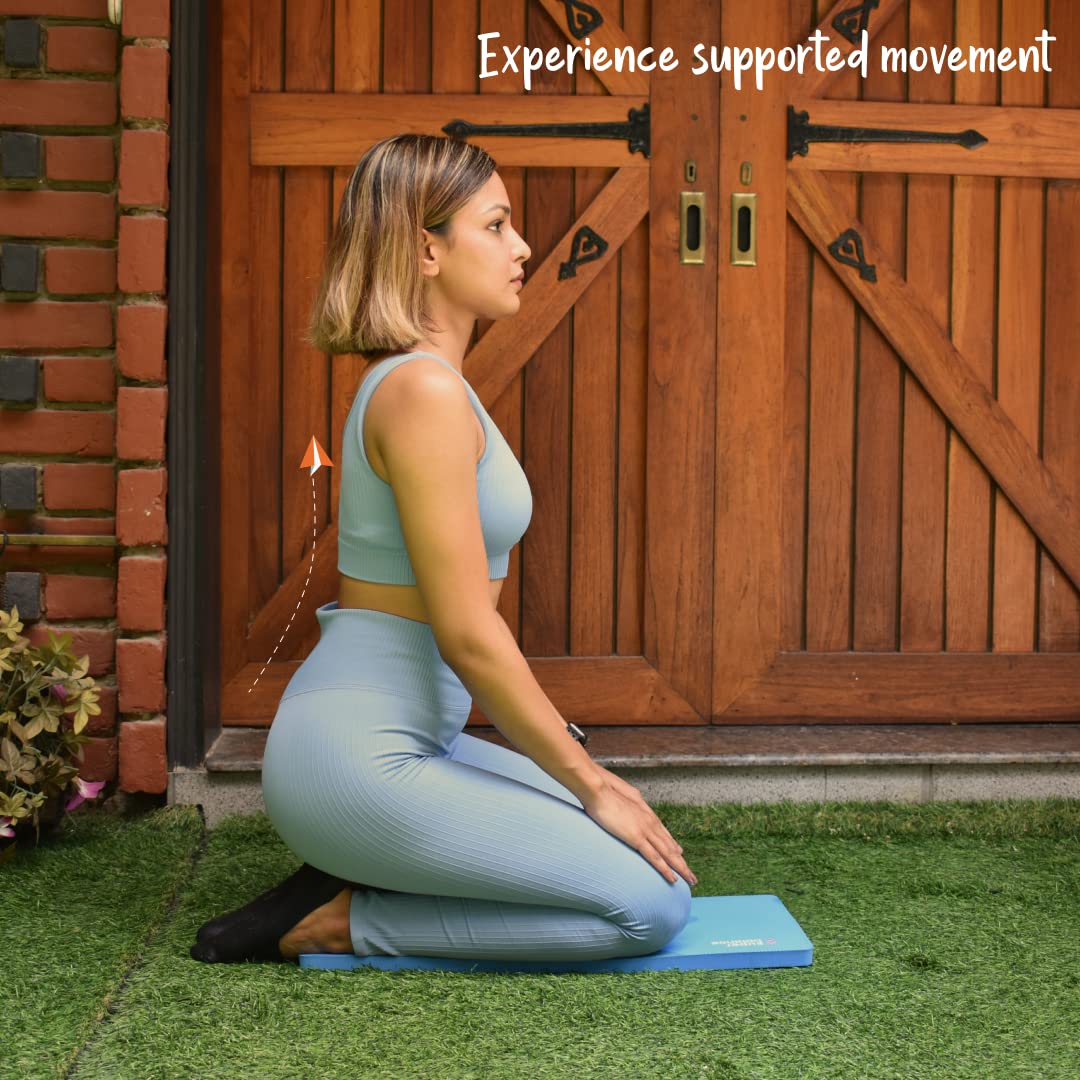 DESIGNED TO PROVIDE THE ULTIMATE SUPPORT!
The latex-free, eco, non-slip mat is safe and easy to clean and use in any environment.
20mm thickness knee support pad can provide superior performance of instant rebounds, making this pad durable for use.
Regular price
Rs. 1,199.00
Regular price
Sale price
Rs. 1,199.00
Unit price
per
Sale
Sold out
About Flow Mat

Feels like you're stepping on clouds!

Reduce pressure and prevent injuries while working out on the floor!
How it helps

- The Flow Mat relieve pressure and make floor exercises super easy!

- Provides supple support during high-intensity poses!

- Anti-slip textured surface to allow you to hold your poses longer!

- Perform lunges, crunches, planks, leg raises and with less pressure on your sensitive joints!

- Providing the ultimate cushion for wrists, hands, elbows, hips, or knees!
How to use

Place it under your knee for kneeling poses, under your head for cervical spine support, under your tailbone to protect your sacrum, under your elbows for forearm poses, as well as under your hips for support. 
Material

Made of PU, long-lasting durable and very sturdy
What You Get

FLOW Mat for a supported work out session.
View full details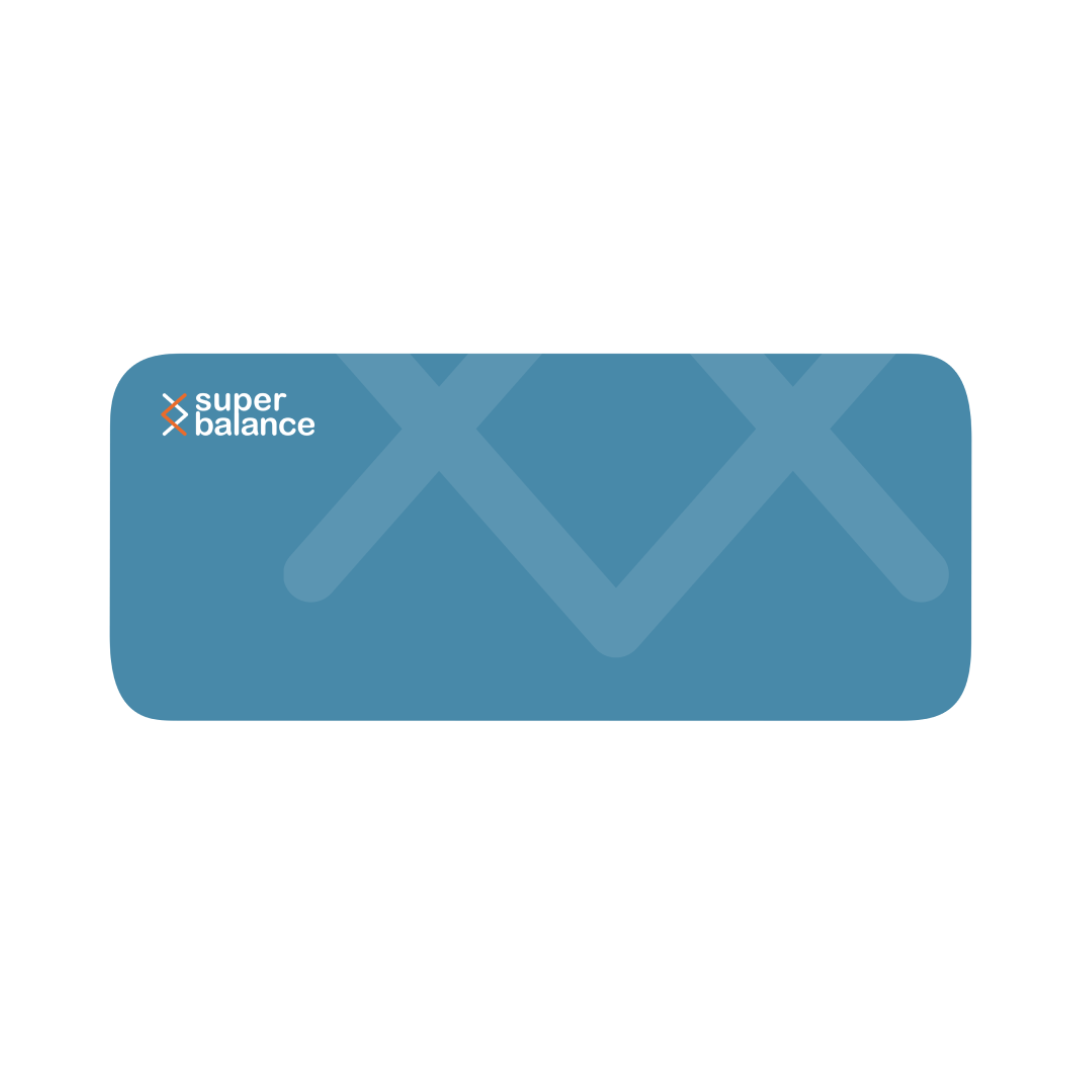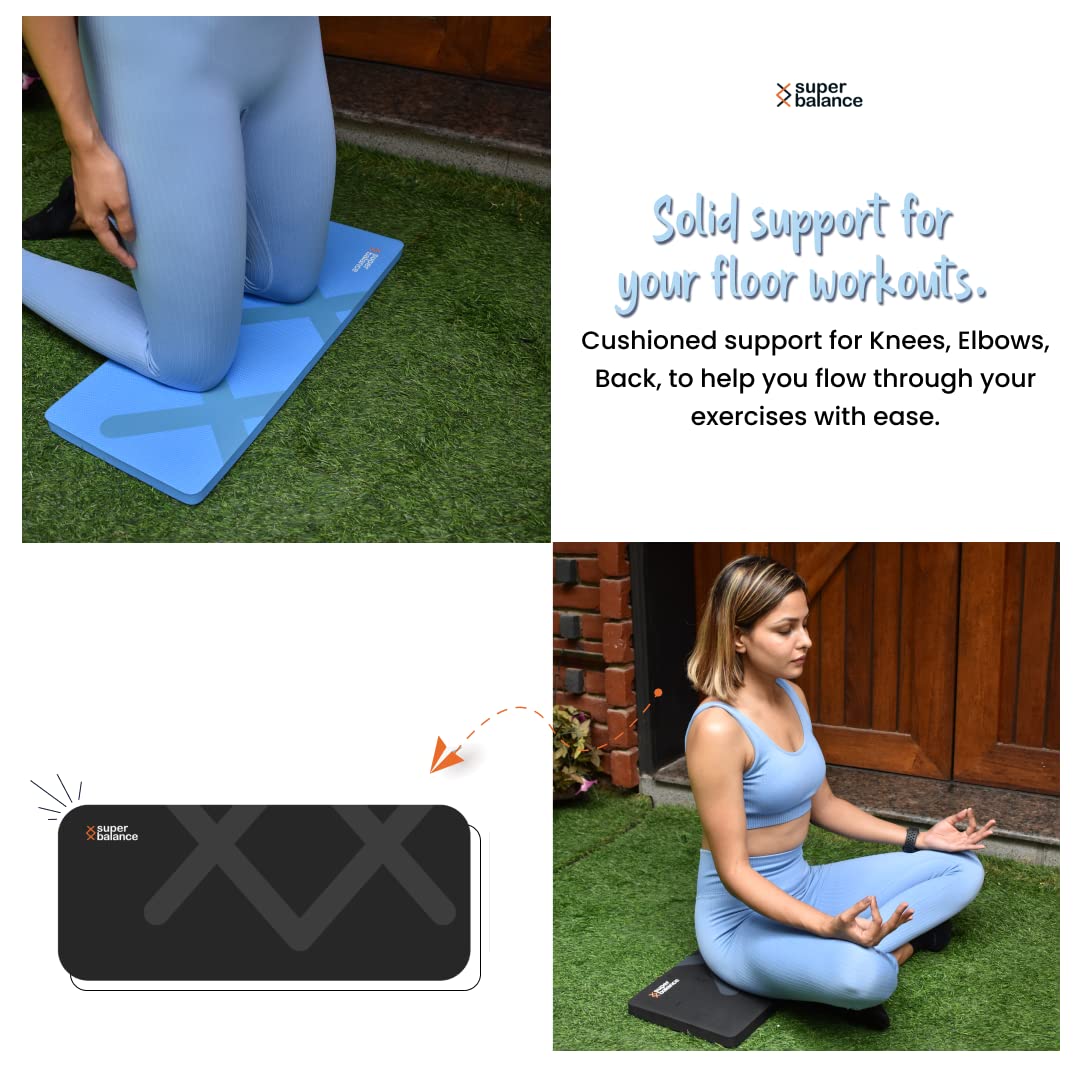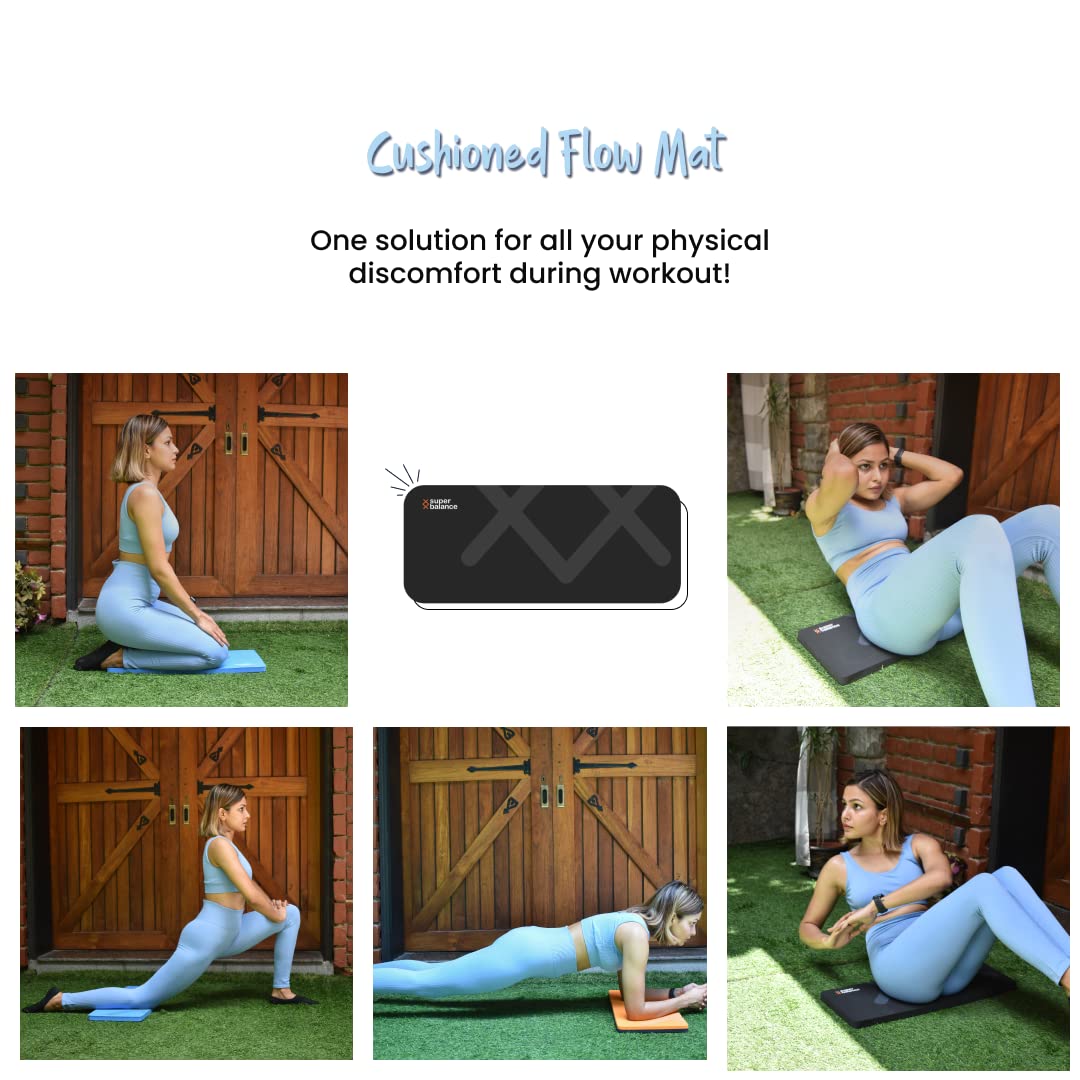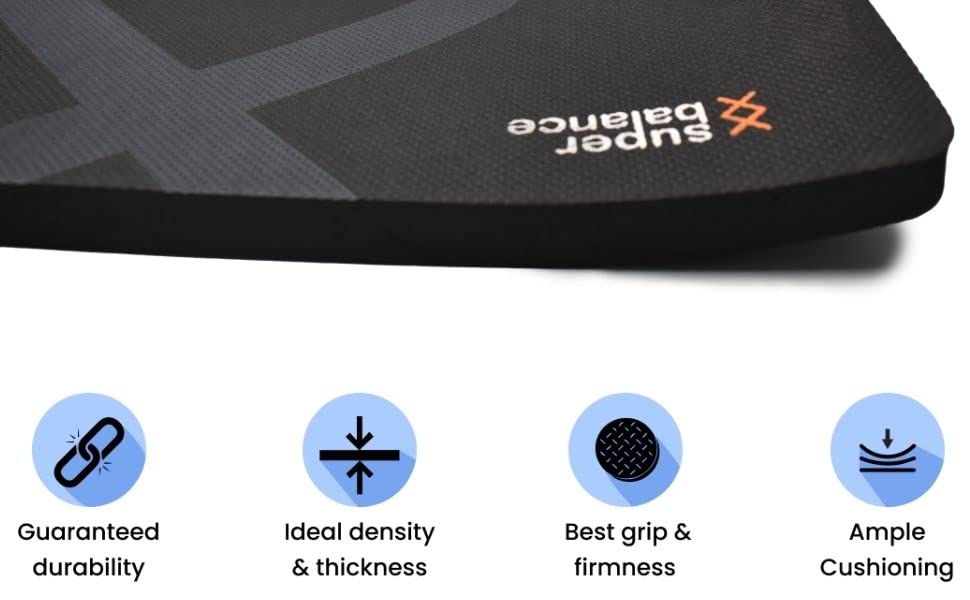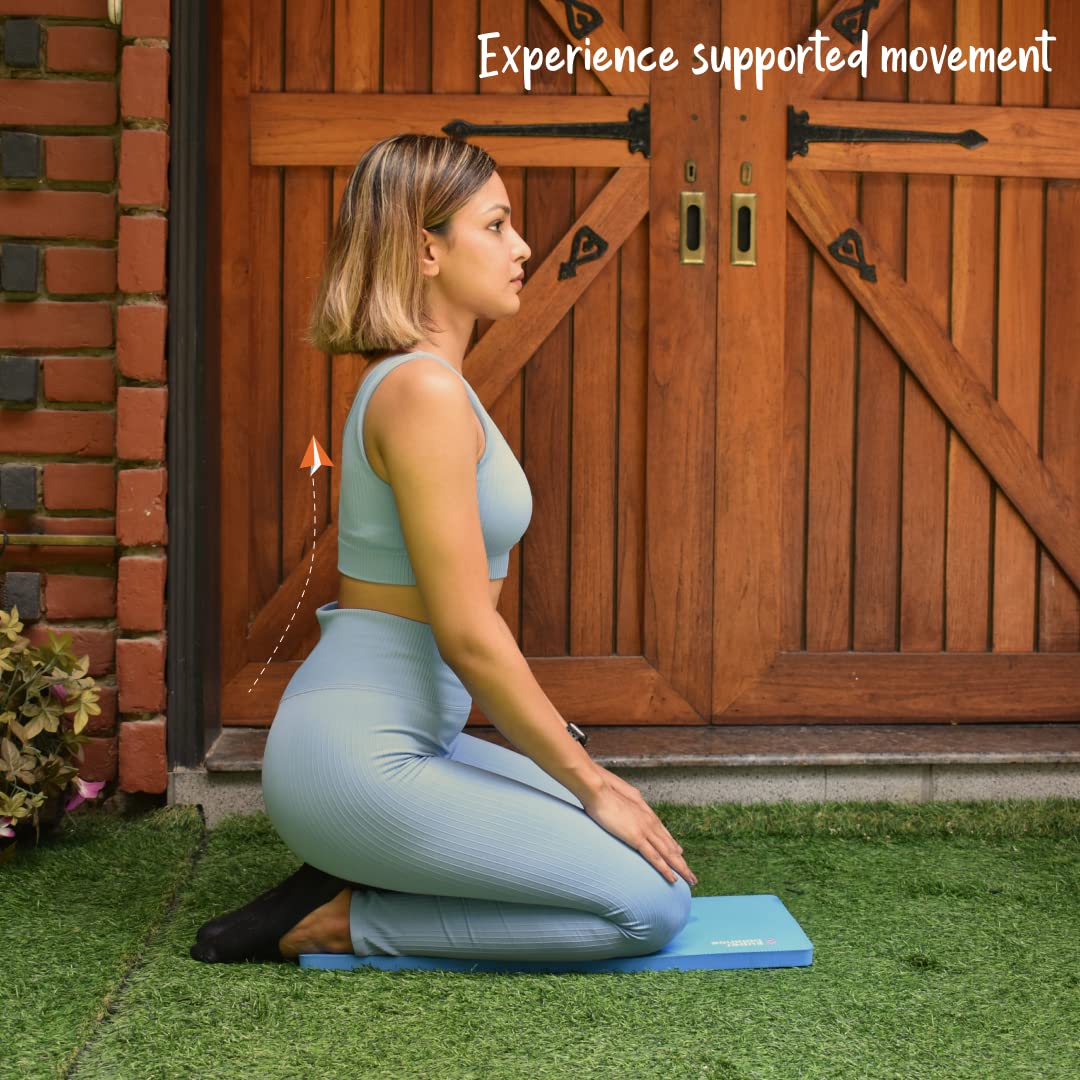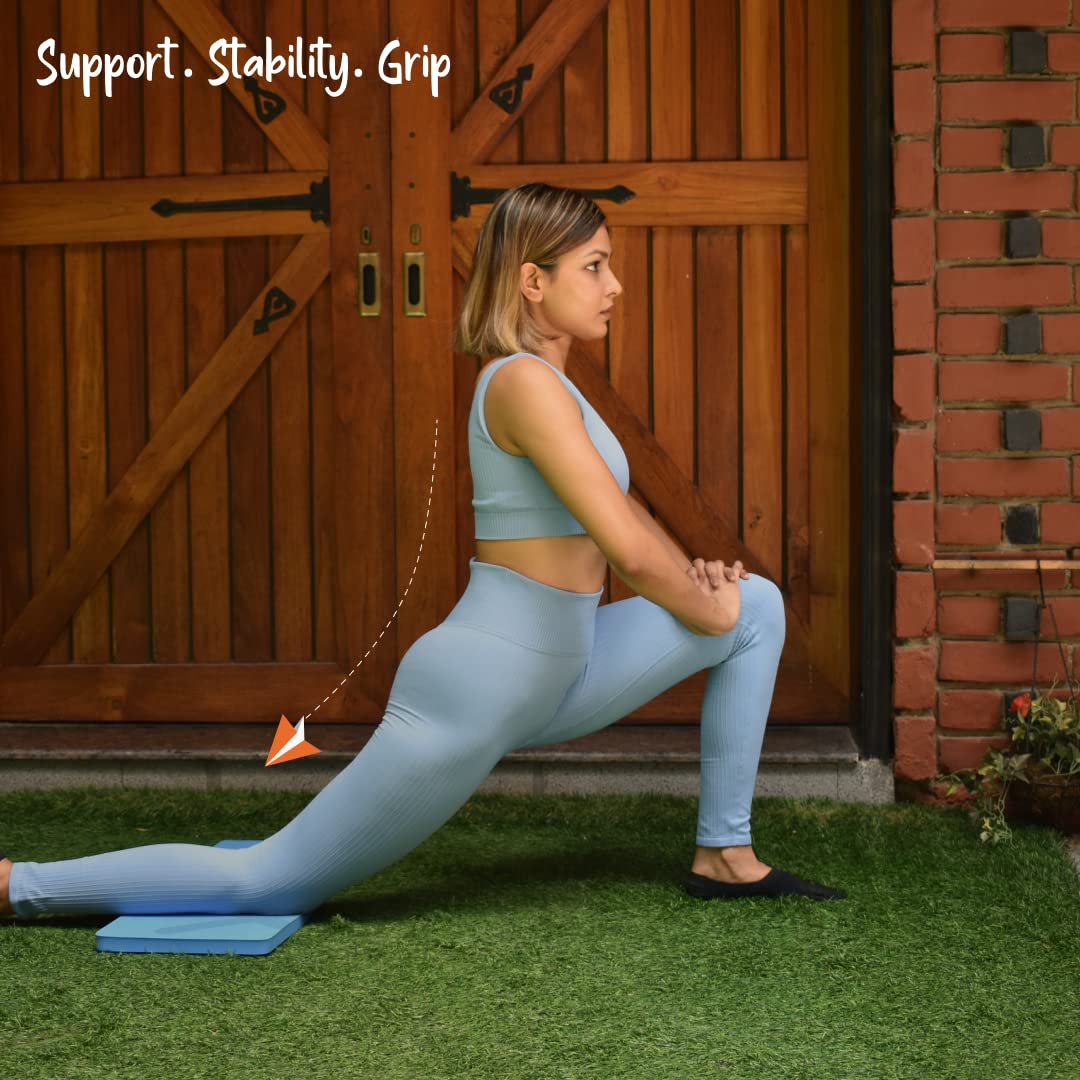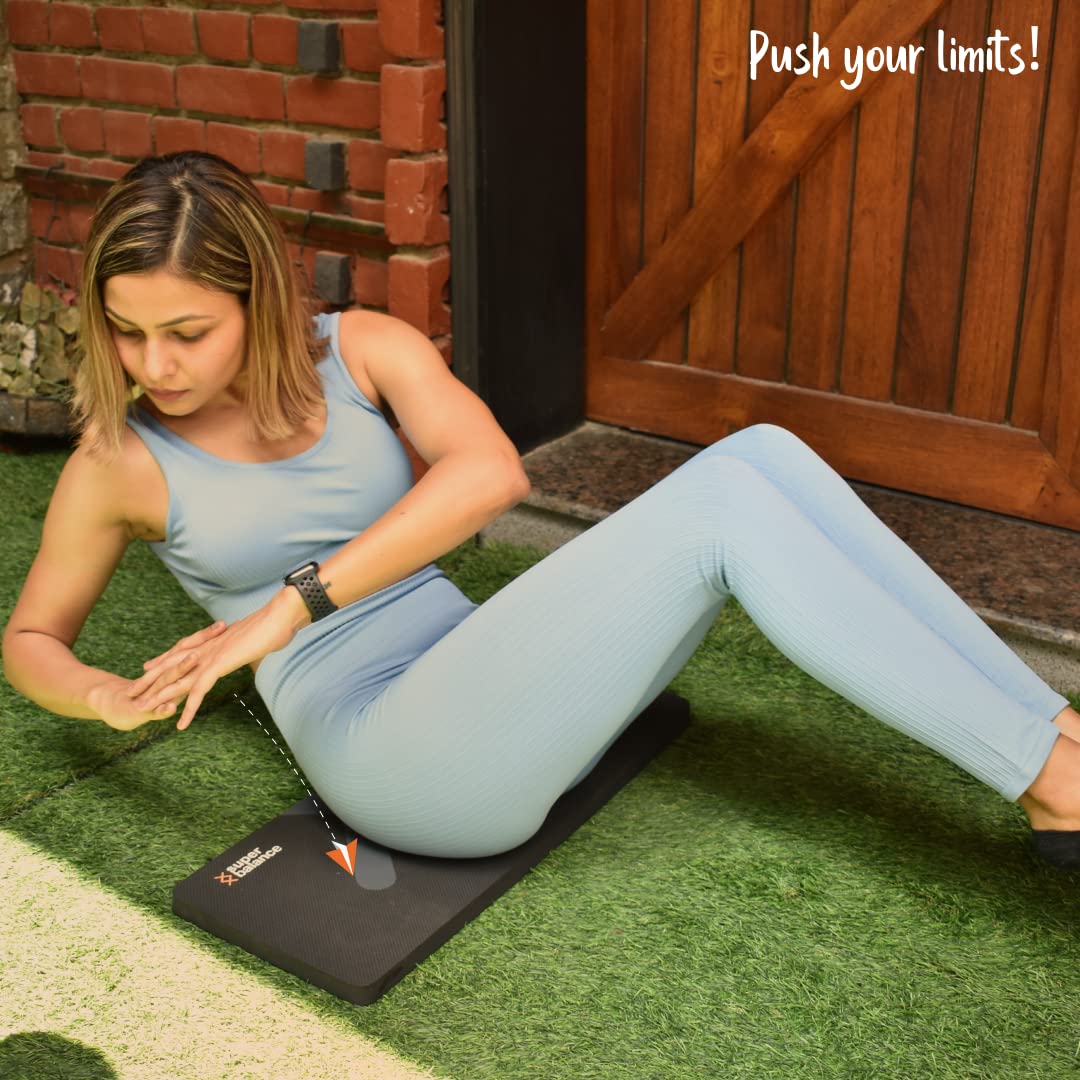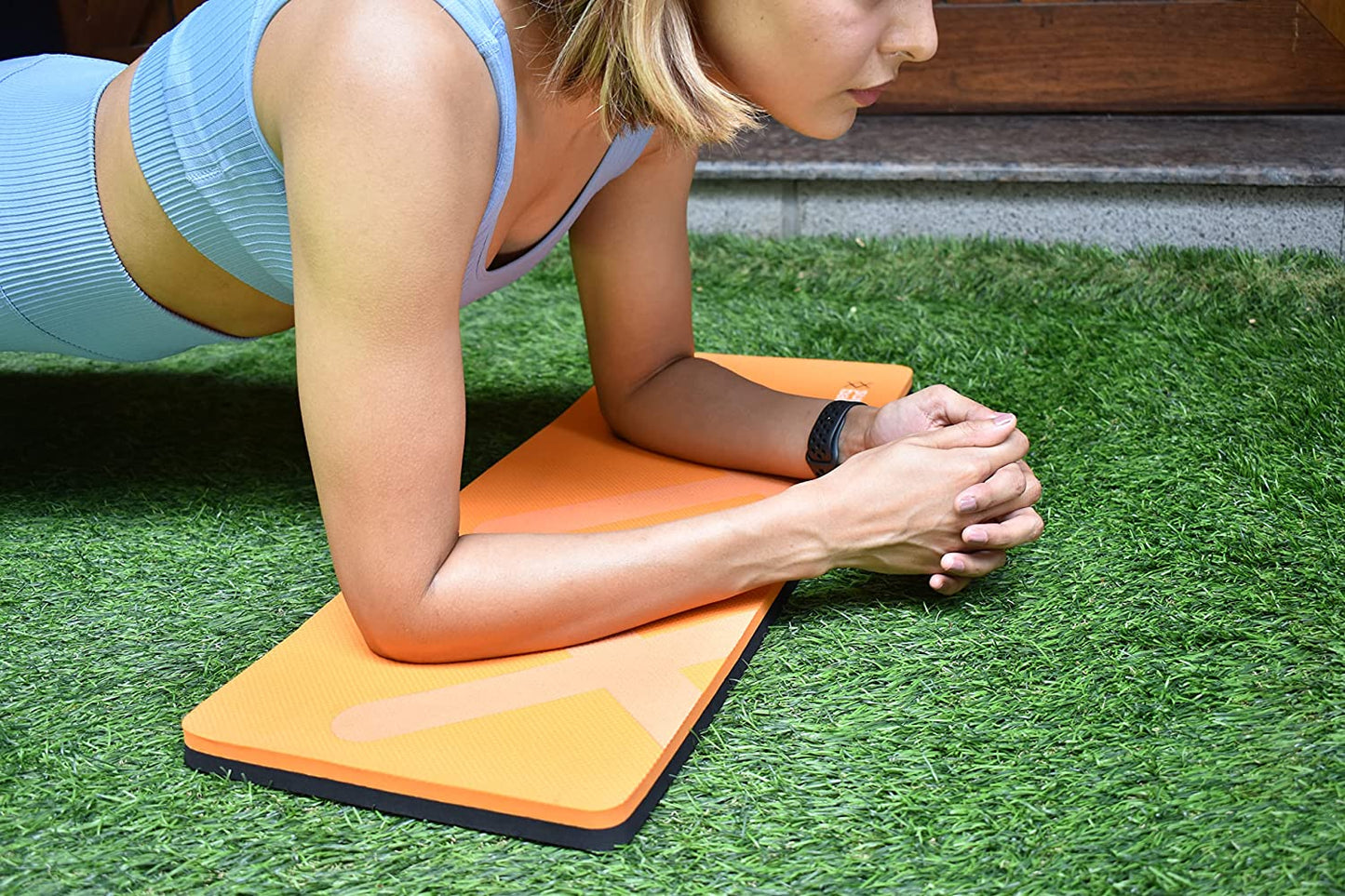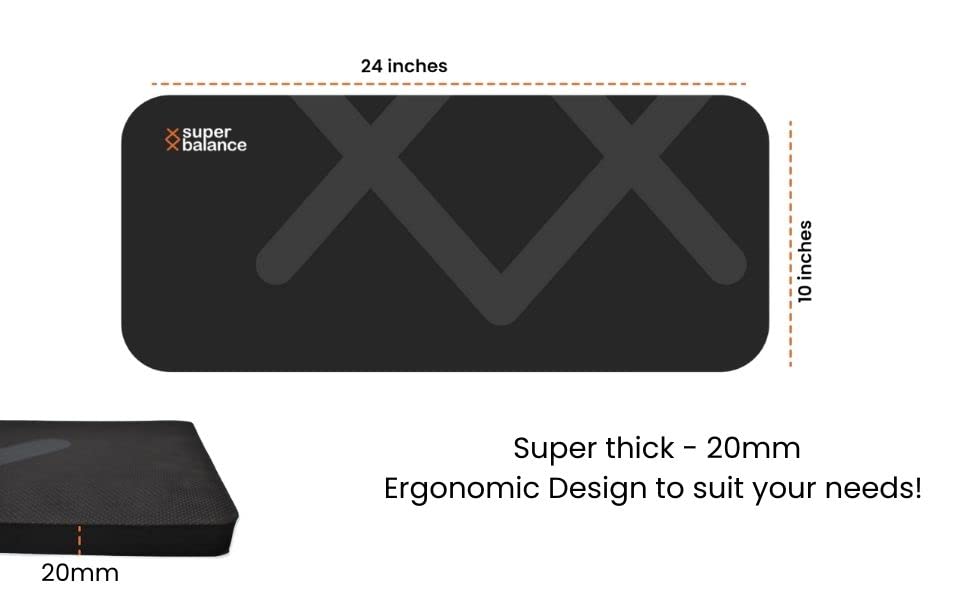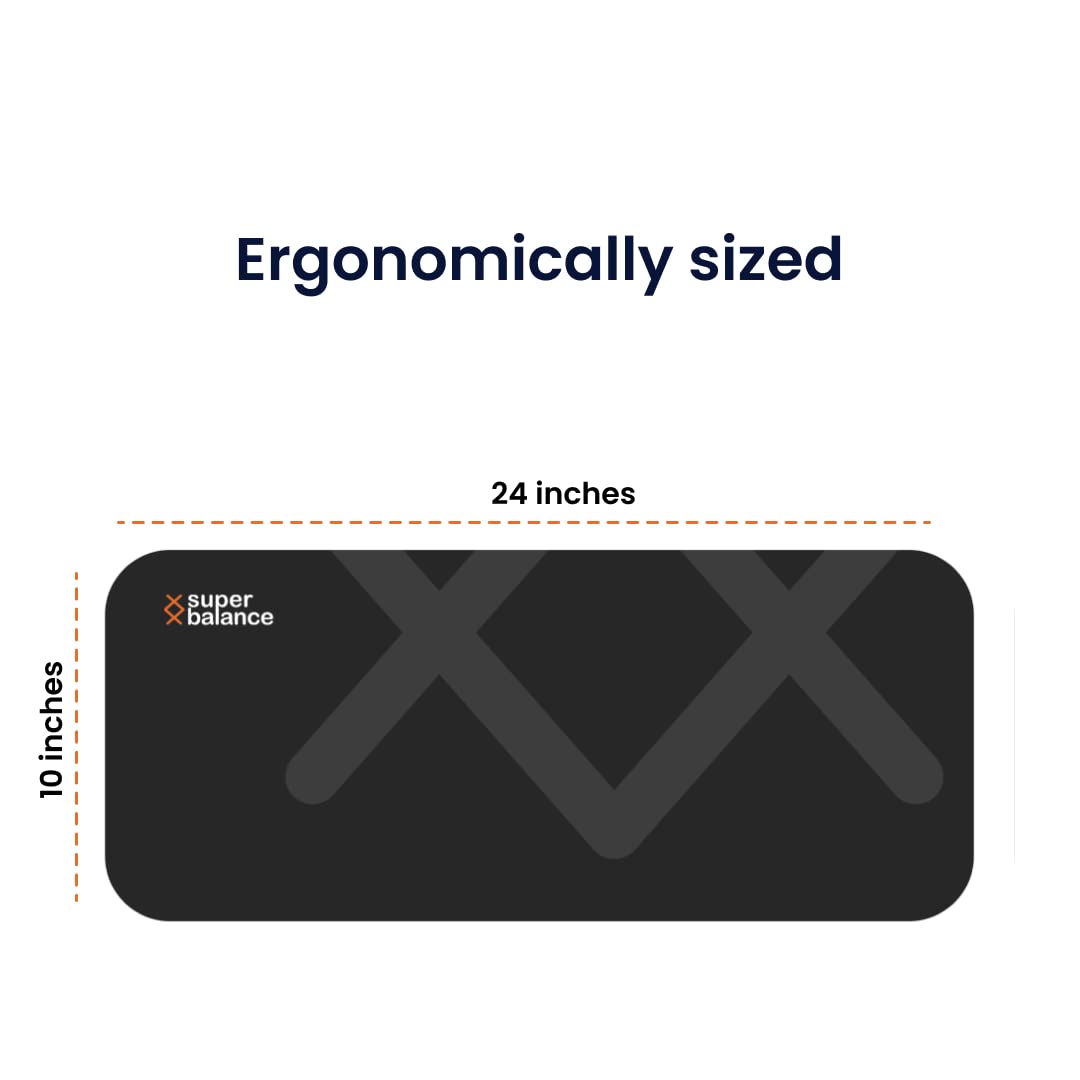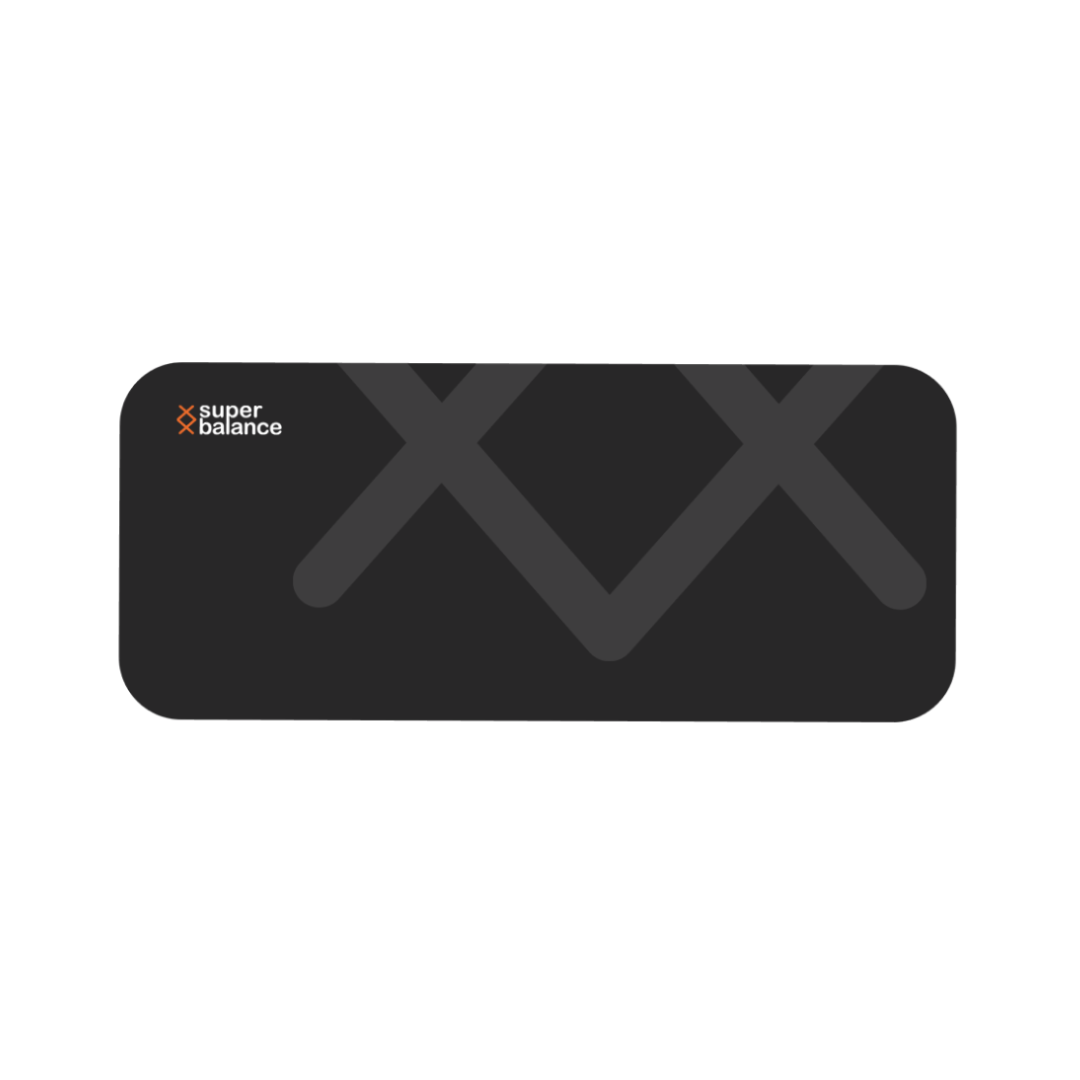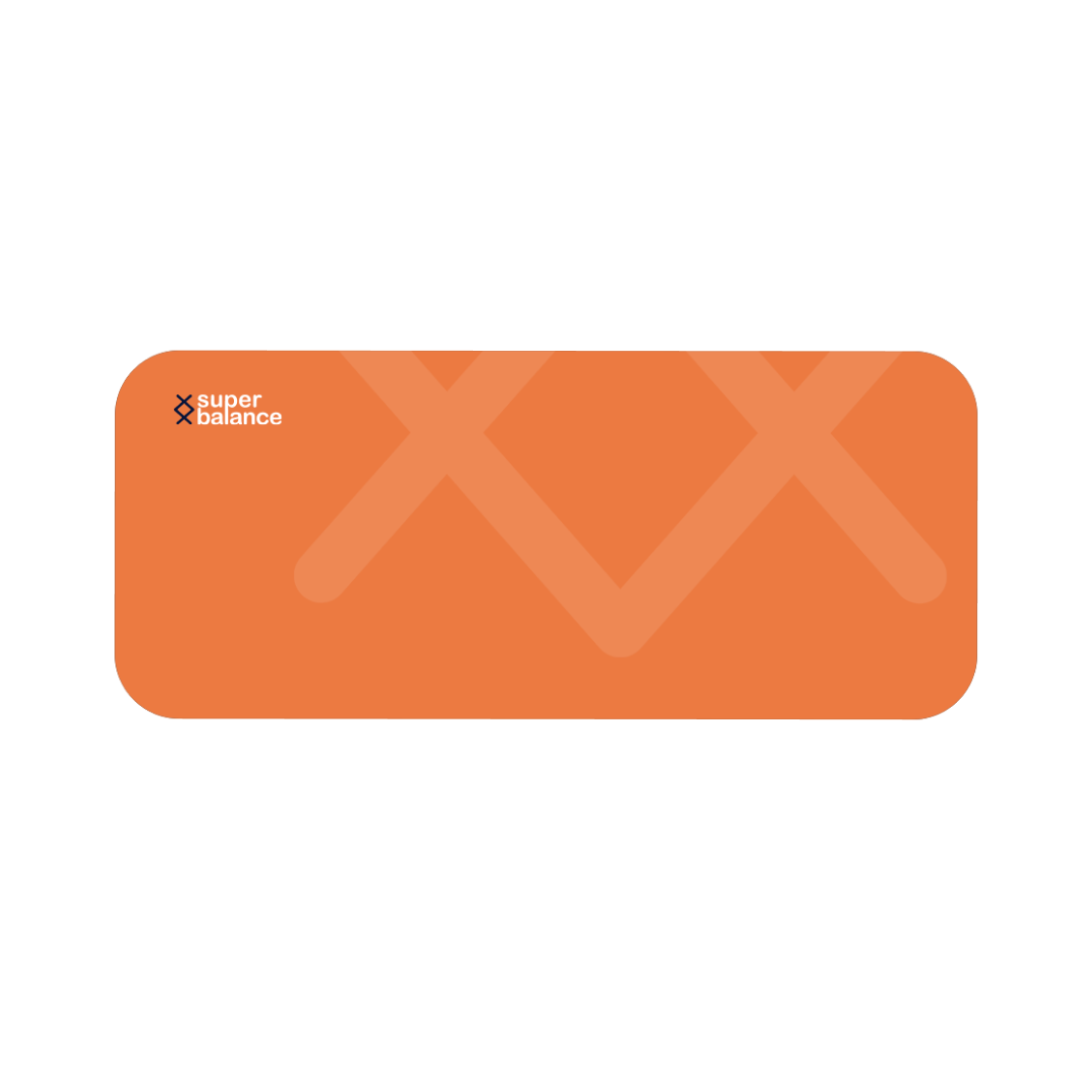 TESTIMONIALS
PRAVEEN SINGH

"These are great to reduce stress on your knees during yoga as well as any other activities that put stress on your elbows or knees. Perfect support for knee and elbows while doing tough yoga aasanas."

RAJIV KUMAR

"I usually place these just below the knee cap so the knee cap is floating free as I lunge forward. These pads are soft and comfortable but firm enough, the way I place them, to give some relief to the knee cap."

POONAM SHARMA

Pleasantly surprised at how comfortable these are! Really soft and cushy. No more knee and elbow pain when doing floor exercises!
Best product to protect and enhance floor ecercises
A must for anyone with desire to protect their knees and lower back when doing floor exercises.
Useful product
Extremely useful !! Makes exercising more comfortable.
Super
Durable product. Best for people with knee pain it will give proper support while doing lunges and other knee exercises
Good but overpriced
Good cushioning, non slip but a bit too expensive.
Good Support
The Flow mat is thick and does not move out of place while doing the yoga asanas. Excellent product
Frequently Asked Questions
Is this flow mat cushiony enough for kneeling?

Yes it has a soft cushion which gives you support for kneeling.
Is this product PVC-free?

Yes it is PVC free, it's made of rubber. 
Can it be used for meditation

Yes you can but it's a little narrow for meditation.
Is it washable?

Yes it is washable but needs to be dried before use. 
Does it have any grip for practicing inversions on a smooth/slippery surface?

It has 20 mm thickness which makes it the best choice for distributing and supporting body weight evenly.It does provide a soft cushiony support during strenuous exercises and poses. For any inversions extra care needs to be taken.
Is this non-slip on hardwood floors?

 Its raised diamond ultra-tactile surface makes it highly slip proof and enables you to have a strong grip.
What is the thickness of this mat?