Prevent injuries, stabilize your knees and get ready to lift heavy!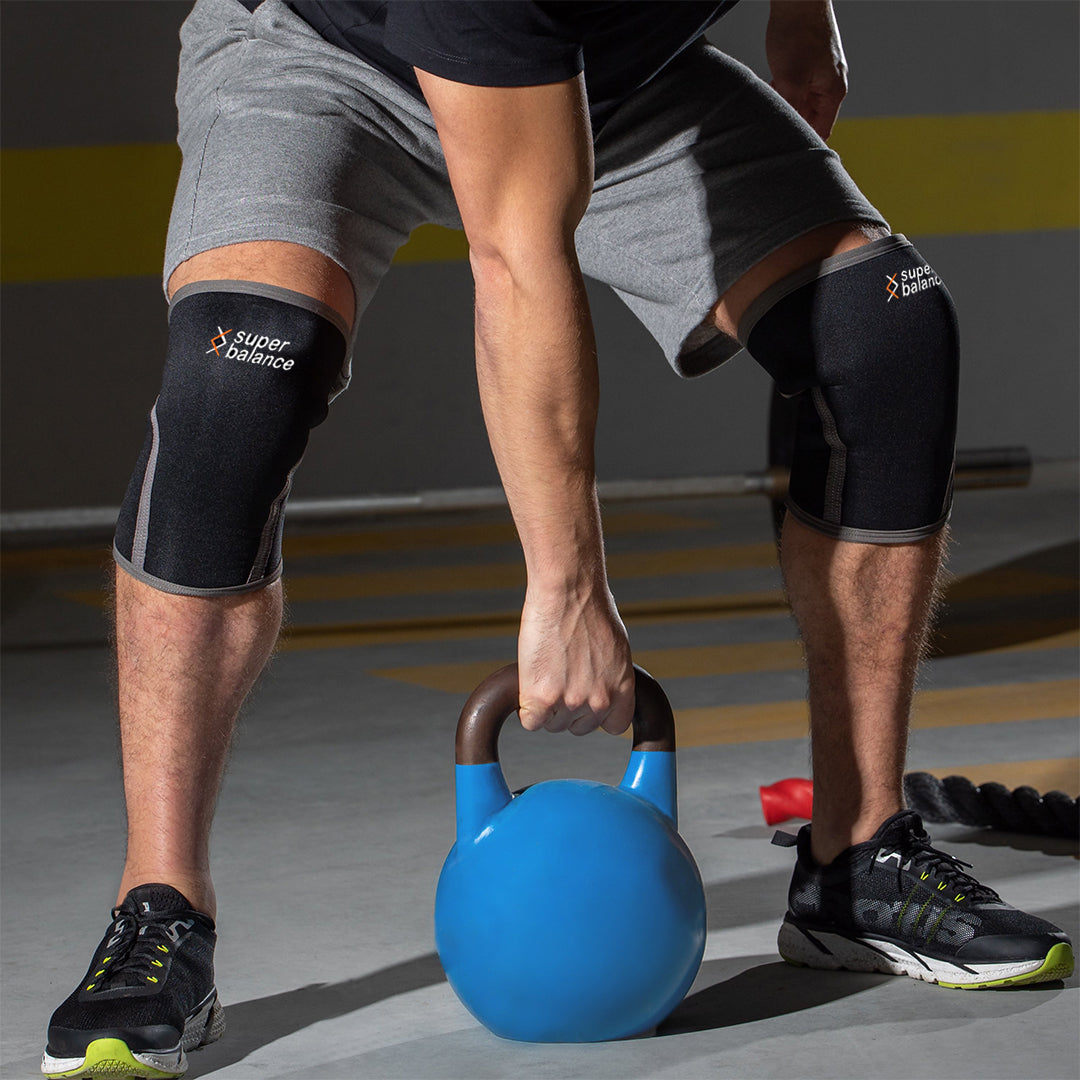 Anti-slip, Durable with Optimal Comfortable Compression
Well-balanced between compression and comfort, these sleeves provide adequate compression without restricting your movements. 
Unisex & Comfortable Fit to ensure support during all movement!
Regular price
Rs. 1,290.00
Sale price
Rs. 890.00
Unit price
per
Sale
Sold out
About Knee Sleeves

Whether you're a seasoned athelete or just a beginner you need Knee Sleeves.

These compression Knee Sleeves help in reduce knee pain naturally and preventing injuries by providing support and stabilization that your knees need during heavy leg exercises.
How do these help?

- These knees sleeves are designed to provide stable support for your knees, relieve stress on the knee joint during exercise, and reduce sports injuries.

- Works well for people suffering from a meniscus tear, ACL or PCL injuries, arthritis, post-surgery recovery, or those who would like to prevent injuries during workouts.
Material

High Compression Elastic Fabric
View full details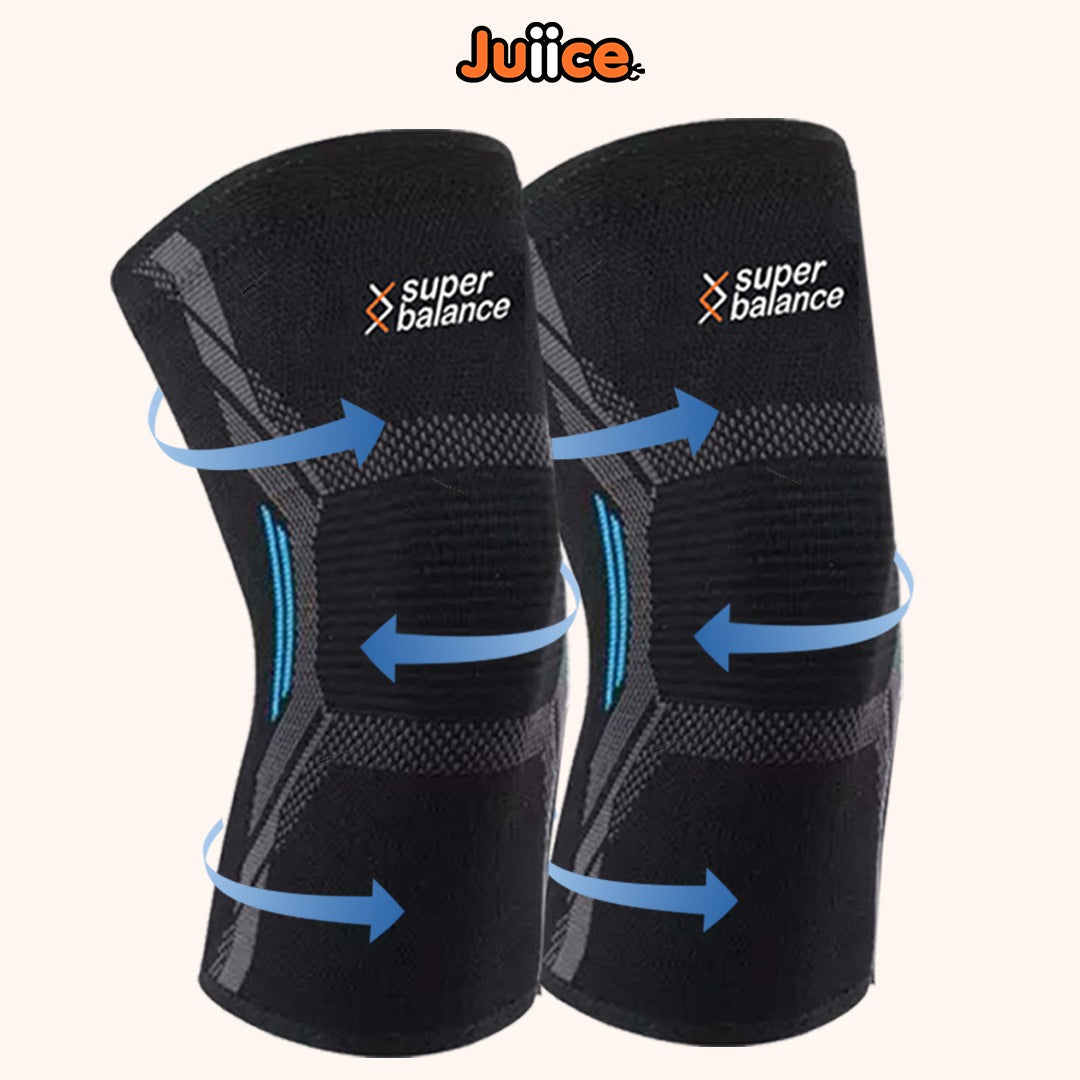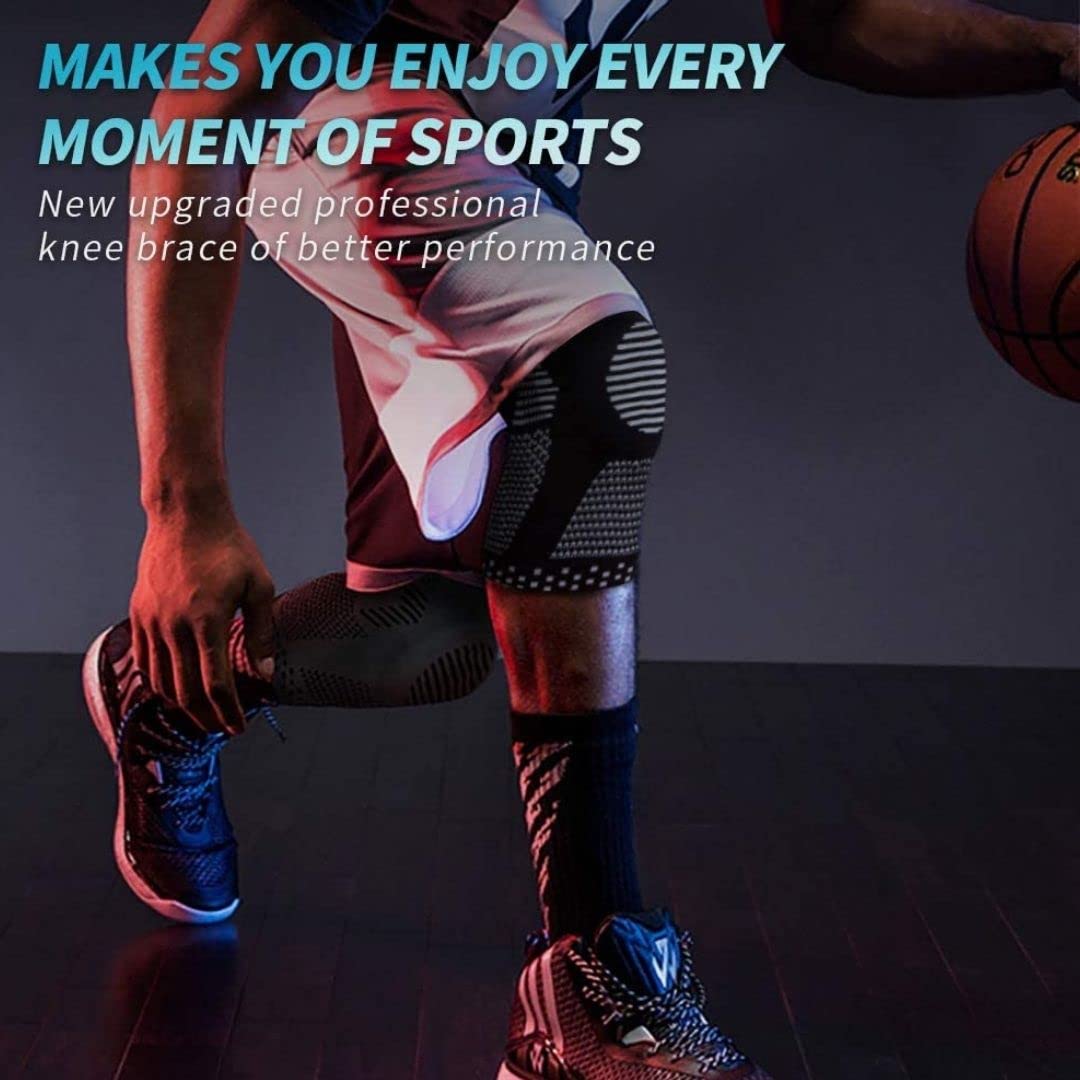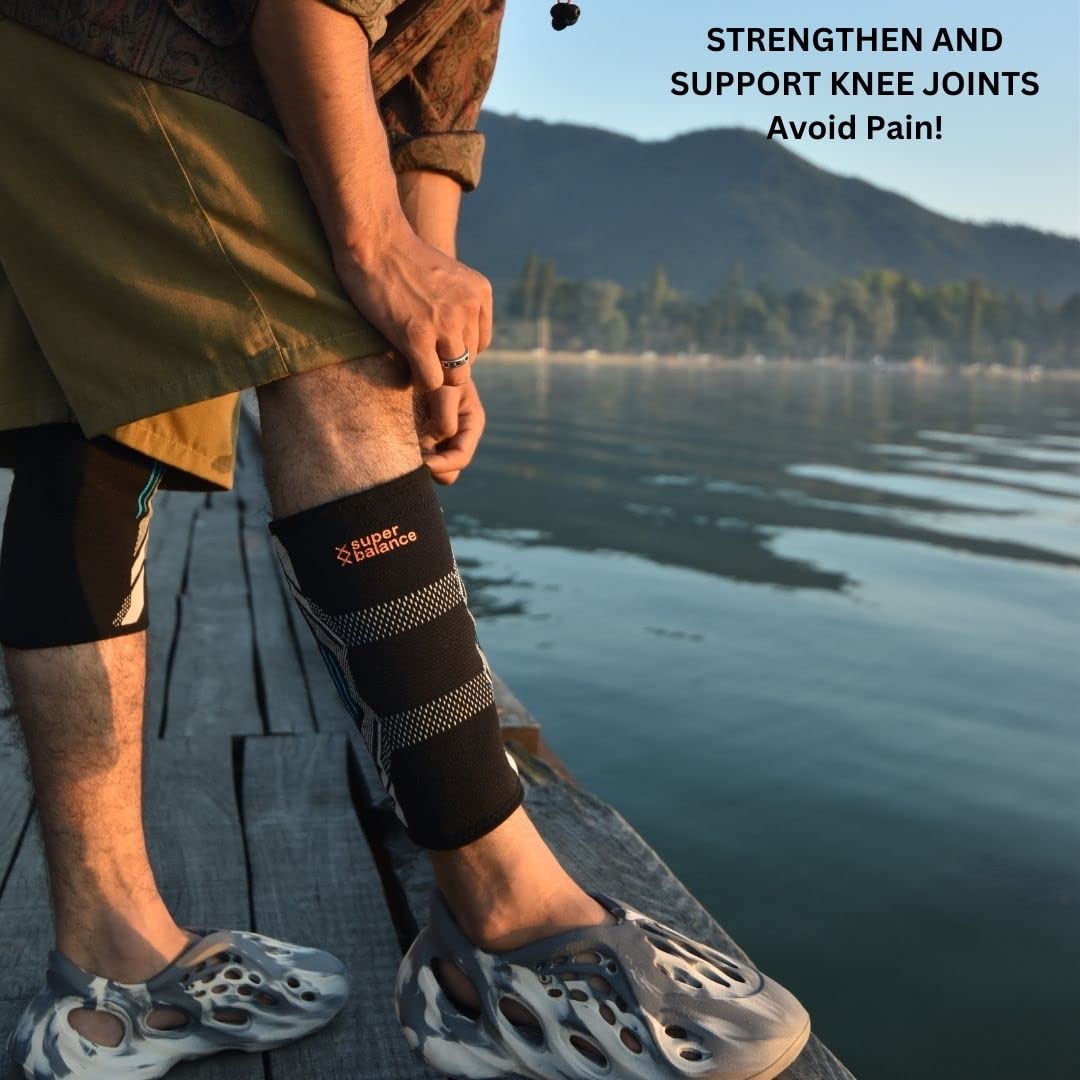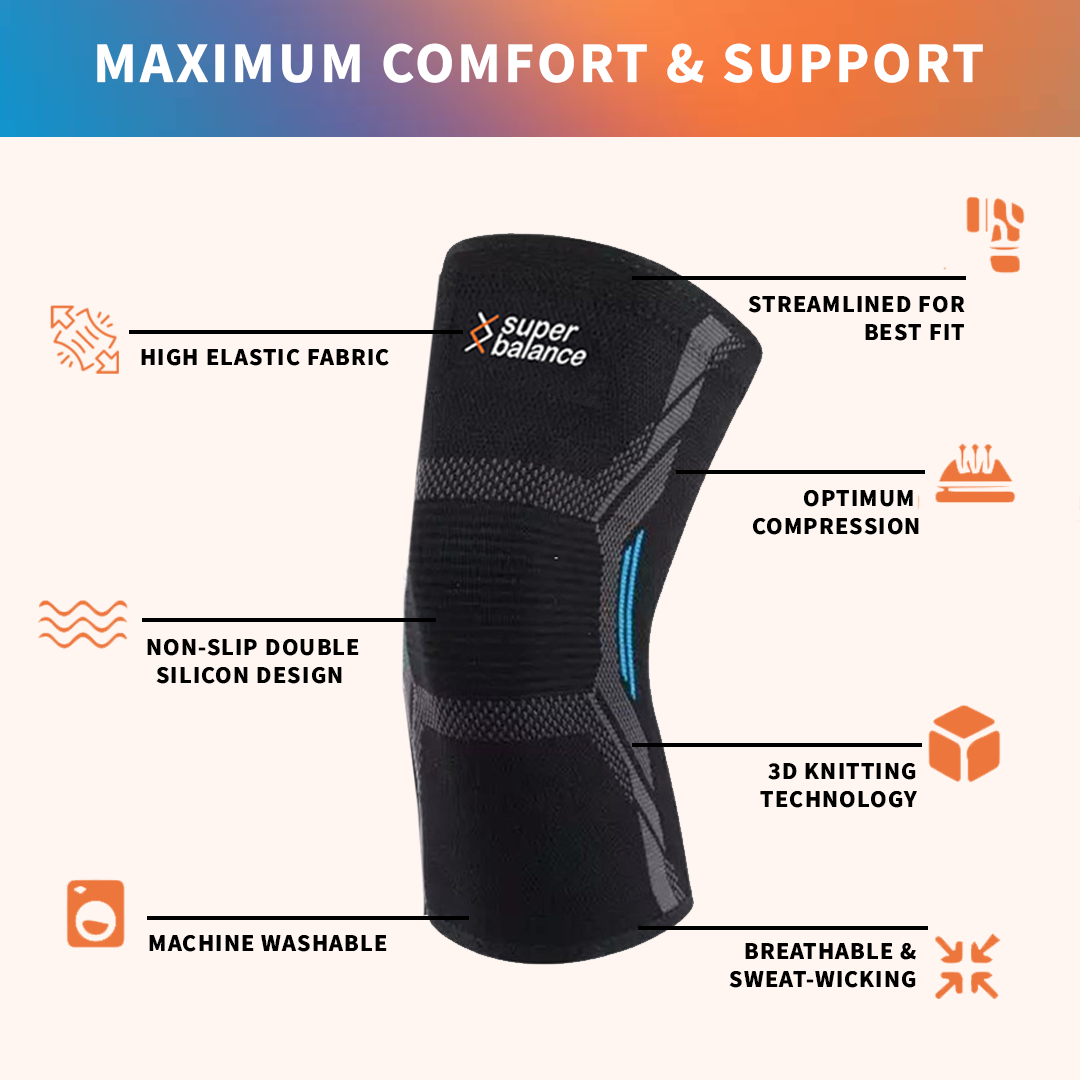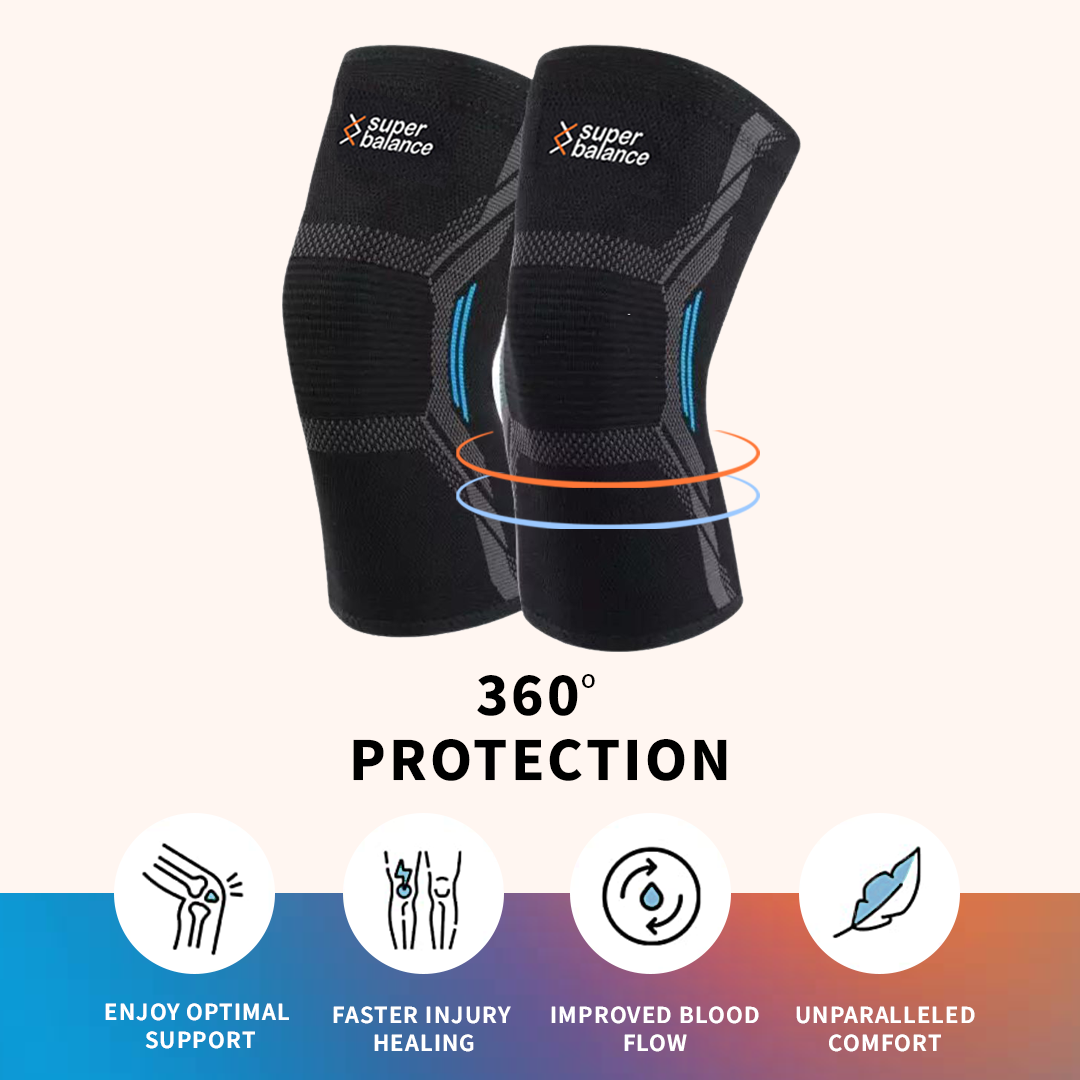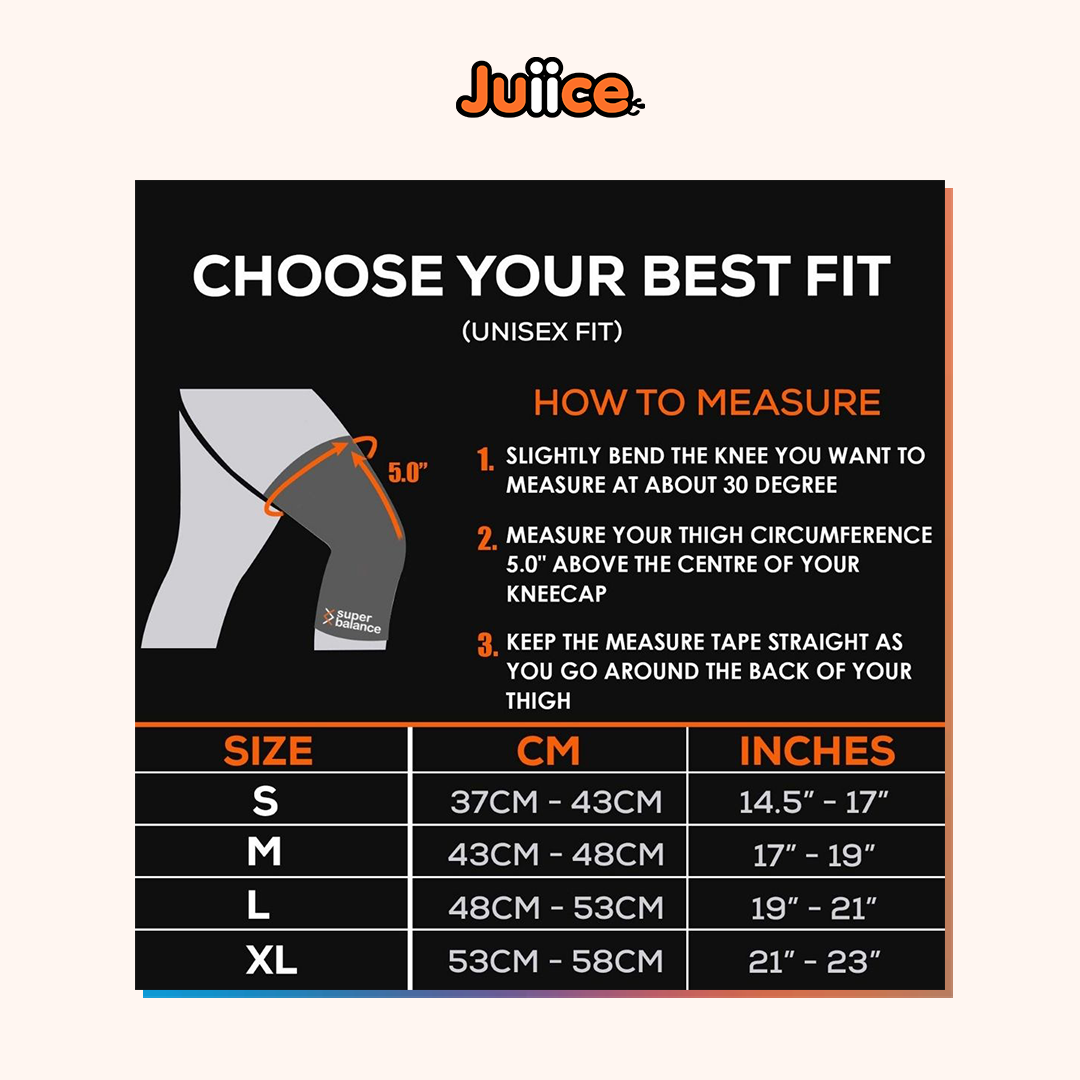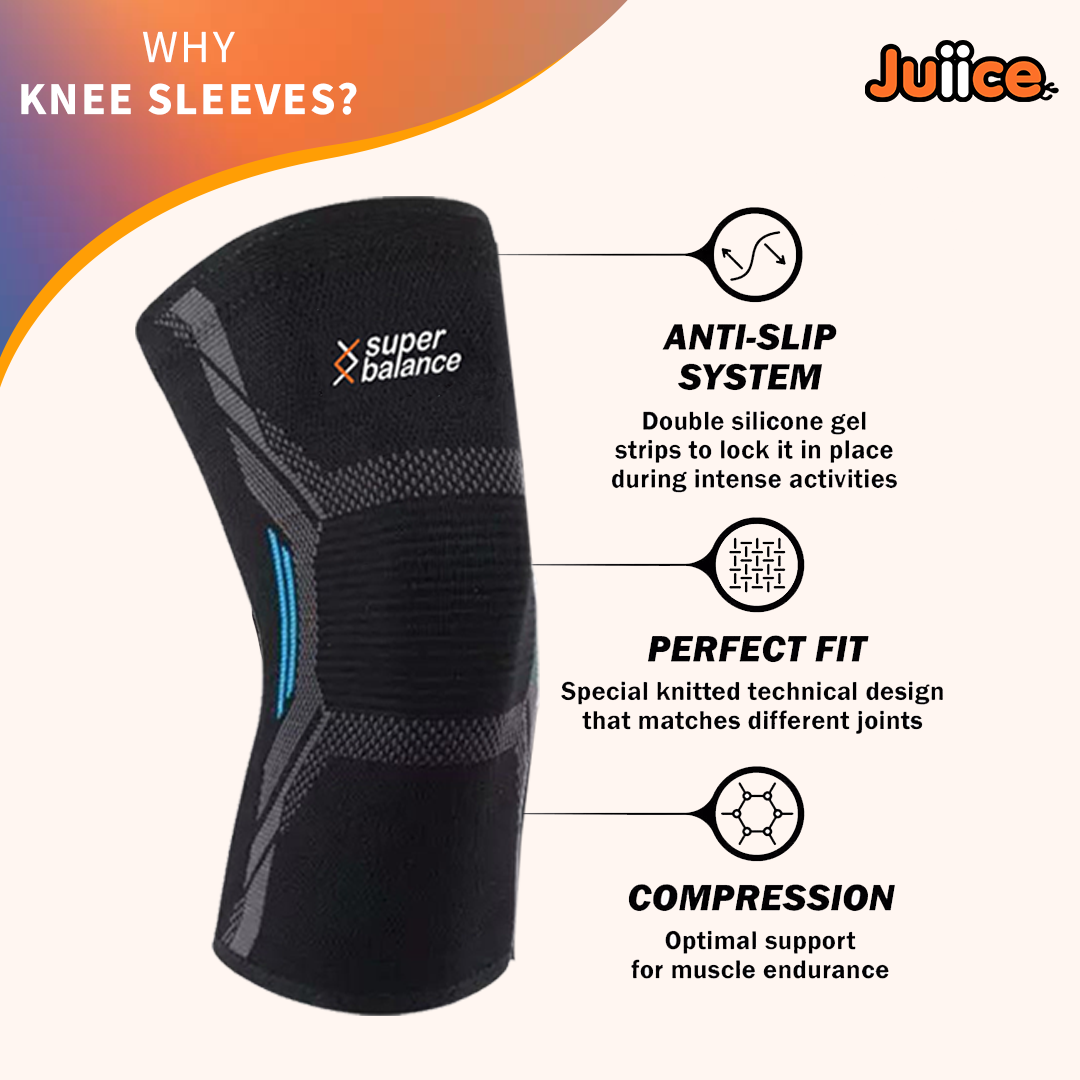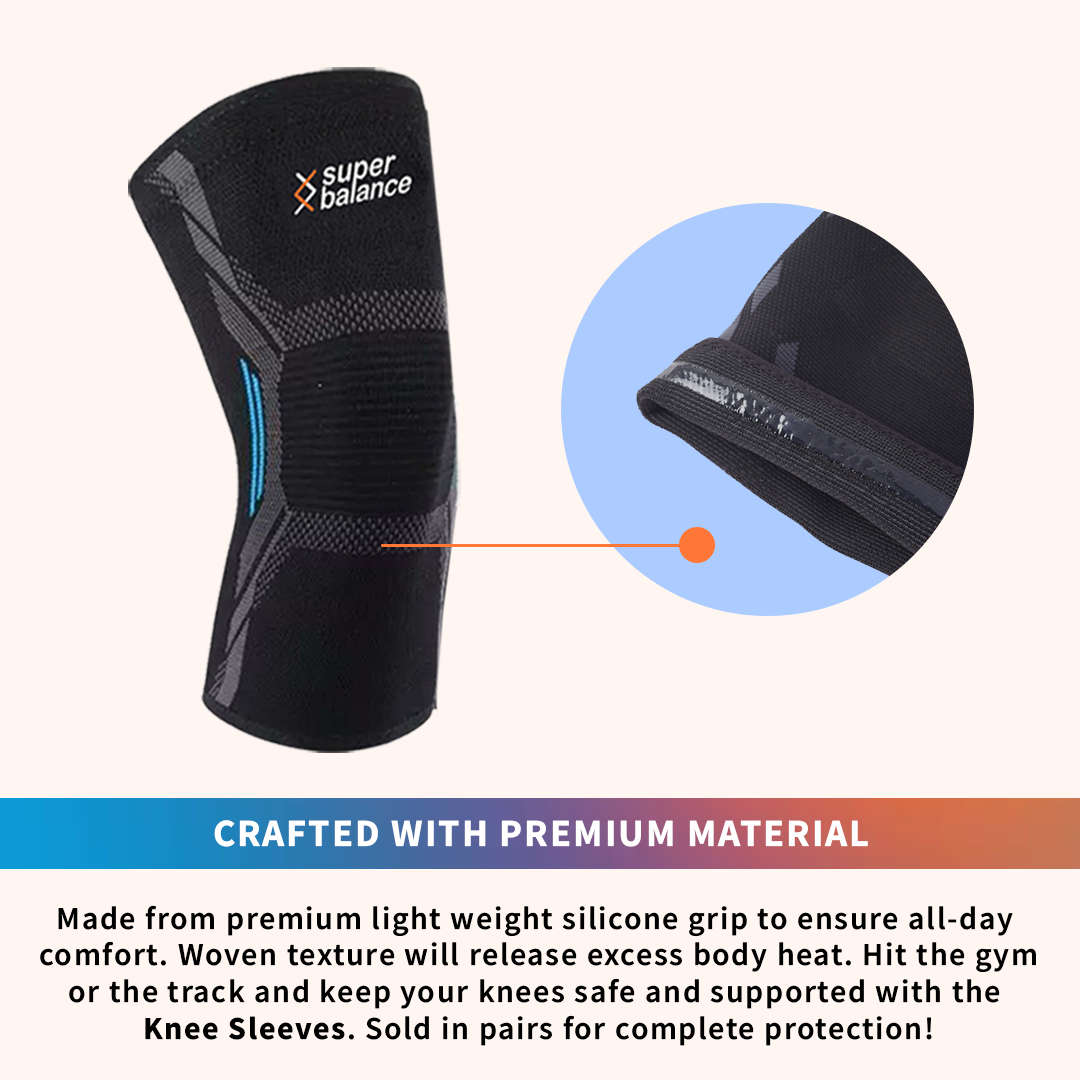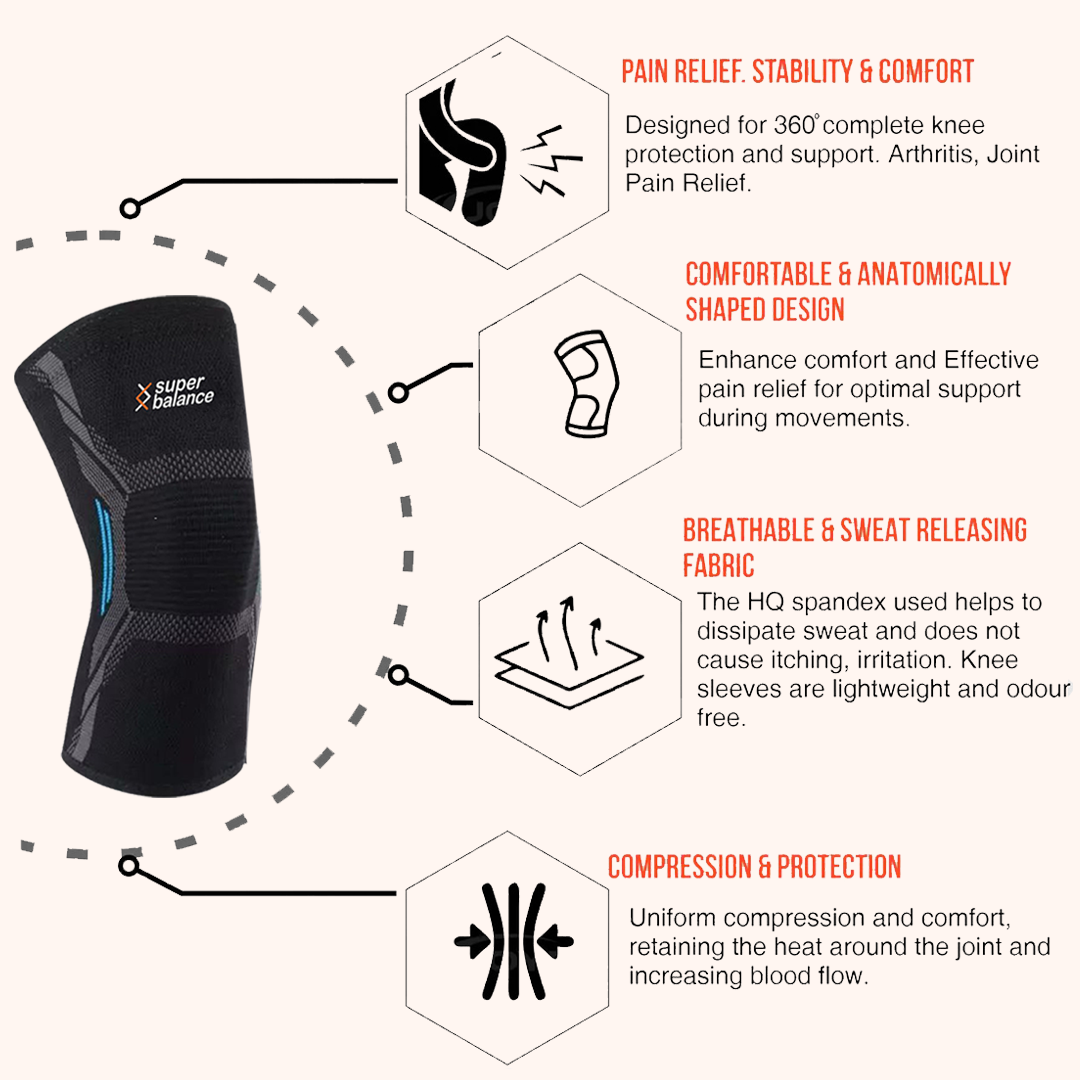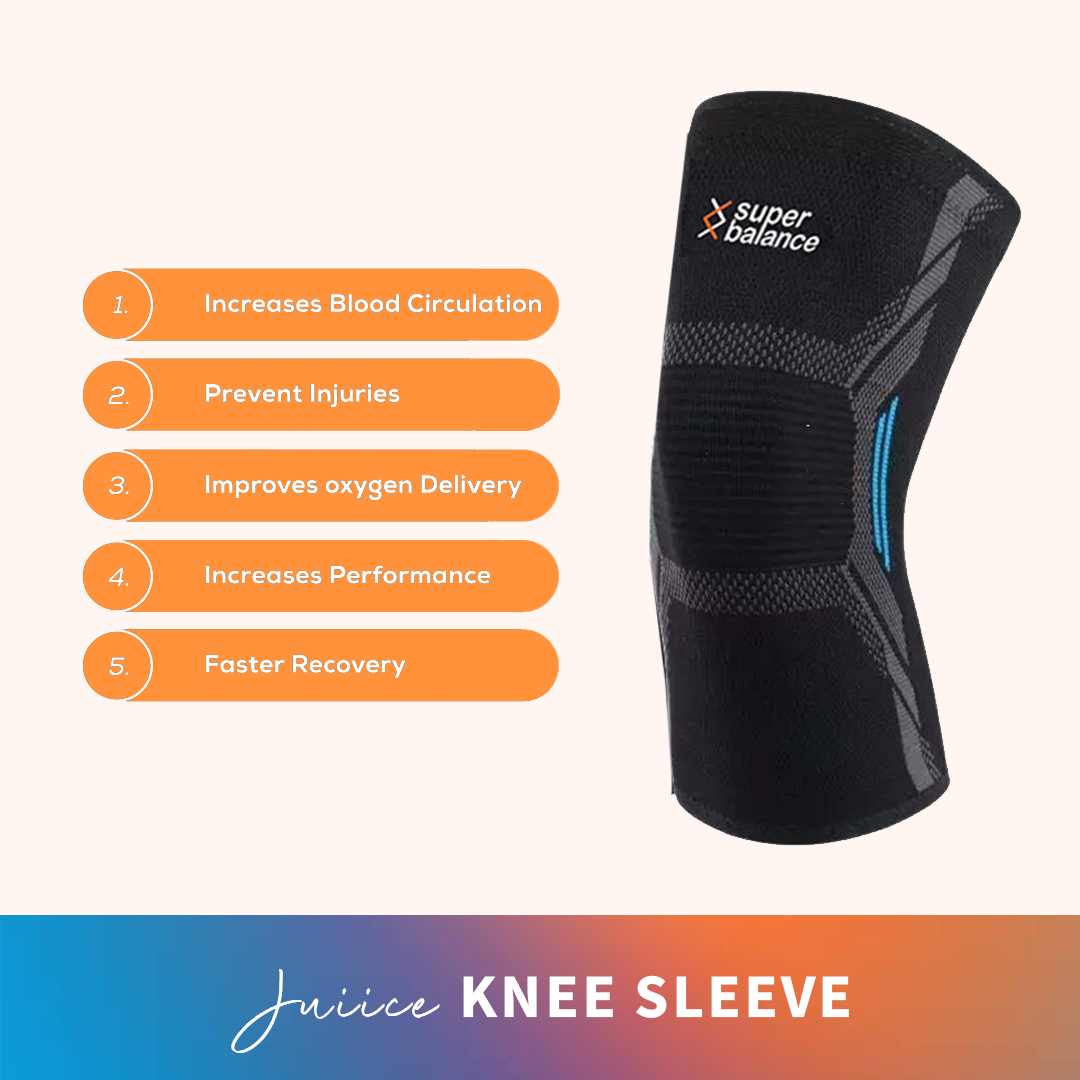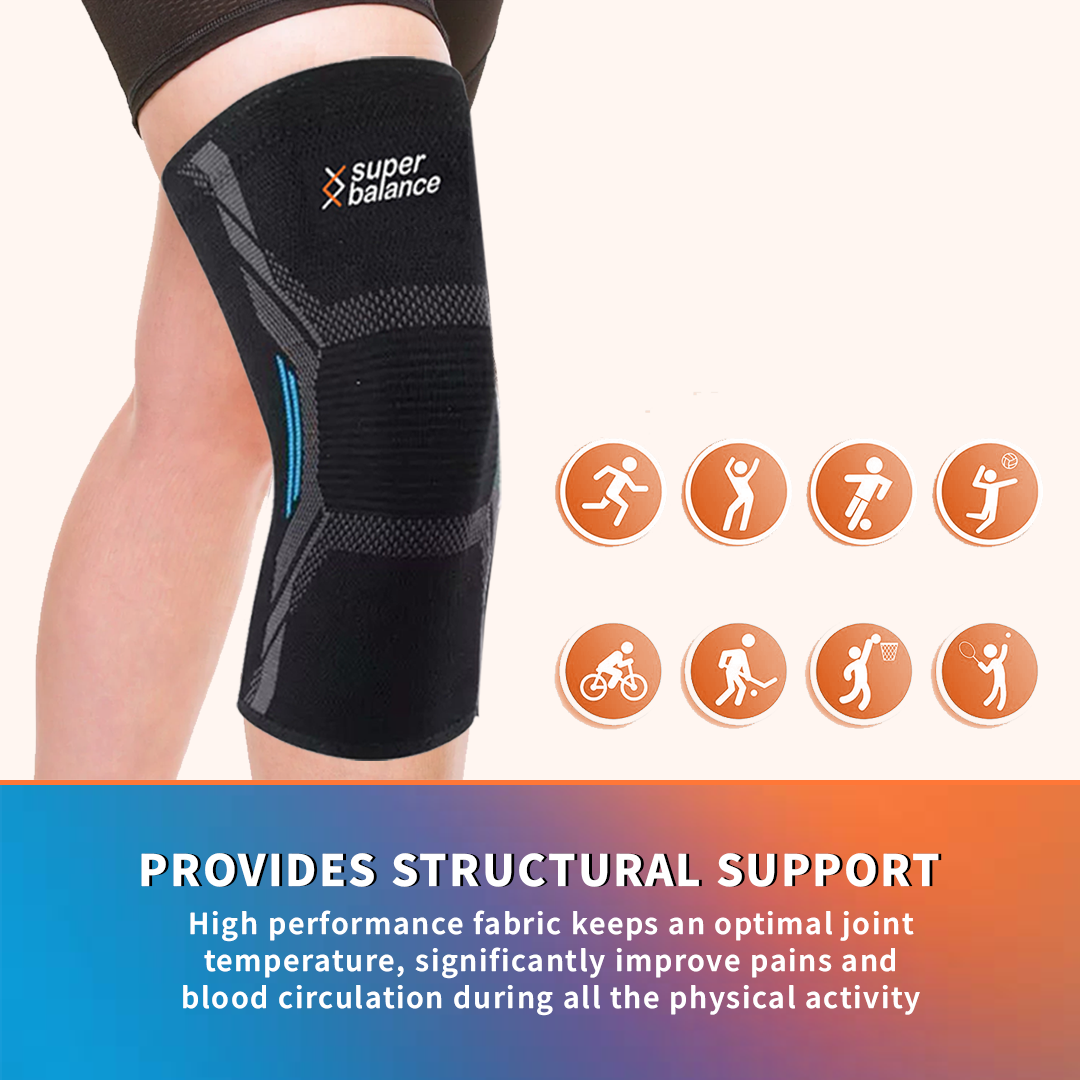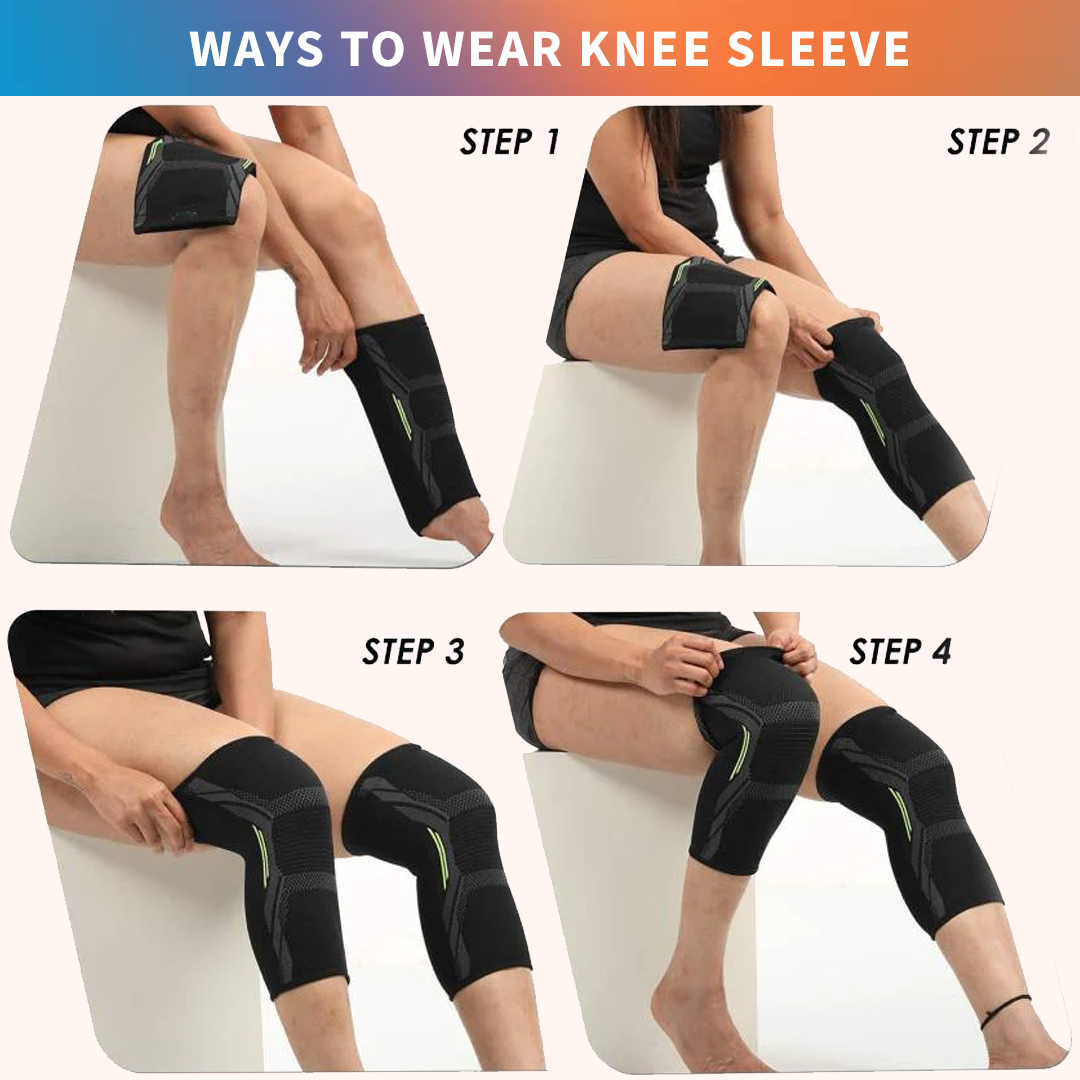 Frequently Asked Questions
Are these sleeves any good during winter to keep them knees warm while running?

These knee sleeves are made from superior-quality yet comfortable material. They will definitely keep your knees warm when running outside.
Will these help stablizing knees during walking?

Yes, by proving strong compression, these will help during walks as well.
Can I prevent injuries?

Yes, with age or over-use of the knees wether during high intensity exercises, the knees need extra support to get stable. The knee sleeves help in keeping the knees secure while movement.
Will the "anti-slip" area cause friction burns from light activity?

The anti-slip silicone waves on the top is soft and comfortable so that it won't cause friction burns unless you are allergic to silicone.
I measured medium but i want a tight fit. should i buy medium or choose small?

Keep in mind that these knee sleeves work by compression and using them results in less pain and swelling during and after performance.

In order for you to get the accurate size, measure the circumference of your thigh 4" (10 cm) above the center of your knee cap.

Next, refer to the size chart.
When wearing with leggings, should the compression sleeves be over or under?

Either will work to get the benefit.
Good and effective knee support sleeve
I like the fitting of the product. Good for heavy workouts. Comfortable while wearing. Although I did feel like it was slipping slightly while walking on treadmill. Rest a good product to go for.
Comfort feel in regular use
Comfortable for regular use. Give relief to normal knee pain
Supportive bands
I am using them for past 2 months and found them working.
Elasticity is very good....
Elasticity is very good or overall working very well
Great purchase
Lovely product, best in budget and fits comfortably! Happy with the quality and fit it provides.